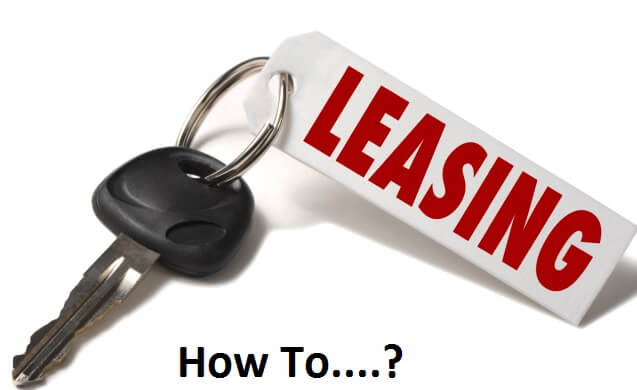 Answering all the questions you might have about leasing a car
There always comes that inevitable time where your current vehicle is not performing like it should. The costly repairs make the thought of getting a new vehicle very enticing, but there is actually an alternative to buying a vehicle that is becoming increasingly more popular. Leasing a car is now an easy way that many people maintain a newer vehicle without having to actually own the car.
Benefits of Leasing a Car
The question that most people will ask when they decide to get a new vehicle is whether or not it is better to lease or buy a car. So why lease a car?
Car leasing advantages include the ability to drive a newer car

without the high costs

of overall payments.
You are able to lease a car for

little money down

as long as you stay within the parameters of your lease.
There's little to worry about when it comes to repair and maintenance. Like leasing a home, you get to use it

without the burdens and costs associated with actual ownership.

Once your lease runs out

you have the option to lease another car or purchase

the car you've been leasing if you love it that much.
How Car Leases Work
The math behind car leasing isn't too complicated. Each and every car on the planet is set to a specific value or MSRP when it is manufactured. As time goes by, there is a set amount of depreciation involved in the value of the car. Leasing a car, in the most basic terms, enables the person to pay the depreciation of the vehicle as opposed to the entire value of the car . The lease price is dependent upon the length, measured in months. A general lease is approximately 36 months.
Can You Lease Used Cars?
Absolutely, yes! People often grasp the concept of a lease and immediately think of the reduce costs that leasing a used car can have. It is possible to lease a used car to get drastically reduced monthly payments, but before you decide to go that route you may want to consider the fact that new cars often start having maintenance issues after about 5 years and therefore if you would lease a used car you will likely have to deal with some repairs that you would not have to worry about if you were to lease a new car. Your best car leasing strategy is usually to stick with a new car lease.
What is the Best Time to Lease a Car?
Given how leases can often span a year or several, people often wonder when the best time of year to lease a car is. When some people buy a car at the end of their year model, to get the best lease offers and also the best leasing advantage, you'll want to lease a new vehicle shortly after its year model has been released . The reasoning behind this is os that when the car is turned back in from its lease, the depreciation value is lessened. If you lease a car at the end of its year model you may feel as though you are getting a good deal, but you will actually be paying out an additional depreciation year upon the return of the vehicle. When it comes to getting the best deal on your lease offer, timing is everything.
Are you in need of a new car? Come see us today.
When the time comes that your current vehicle is not performing as it should you need to come see us at Kia of Bedford in beautiful Bedford, OH. We have proudly been serving our communities of Cleveland for many years and we want to extend an invitation for you to come and allow our professional staff put you in a new car today. Come check out our current lease offers or buy your new vehicle today.
Give us the chance to answer all of your questions about leasing a car today. We look forward to seeing you soon.
Sales Hours
888-886-8435
| | |
| --- | --- |
| Monday | 9:00 am - 9:00 pm |
| Tuesday | 9:00 am - 9:00 pm |
| Wednesday | 9:00 am - 9:00 pm |
| Thursday | 9:00 am - 9:00 pm |
| Friday | 9:00 am - 6:00 pm |
| Saturday | 9:00 am - 5:00 pm |
| Sunday | 11:00 am - 4:00 pm |
Service Hours
866-434-2508
| | |
| --- | --- |
| Monday | 7:30 am - 8:00 pm |
| Tuesday | 7:30 am - 6:00 pm |
| Wednesday | 7:30 am - 6:00 pm |
| Thursday | 7:30 am - 6:00 pm |
| Friday | 7:30 am - 6:00 pm |
| Saturday | 7:30 am - 3:30 pm |
| Sunday | Closed |
Parts Hours
866-434-2508
| | |
| --- | --- |
| Monday | 8:00 am - 9:00 pm |
| Tuesday | 8:00 am - 6:00 pm |
| Wednesday | 8:00 am - 6:00 pm |
| Thursday | 8:00 am - 6:00 pm |
| Friday | 8:00 am - 6:00 pm |
| Saturday | 8:00 am - 1:00 pm |
| Sunday | Closed |